October 15th, 2018
On this weeks Jazz After Dinner Joe features saxophonist Jimmy Heath from his 32 Jazz Records compilation recording "The Professor".
October 9th, 2018
This month on The 95.9 Company Break we talk with Lisa Toth - Marketing Director and Laurie Ann Oliveira - Admininstrator of The Seasons of Easte Greenwich. The Seasons is a special not-for-profit assisted living residence offering traditional assisted living and memory care neighborhoods. Founded in 2002, The Seasons has continued the legacy of excellence established by their founders, Steere House Nursing & Rehabilitation Center and Scandinavian Home. As a not-for-profit organization, they are focused on the quality of care and services they provide to their residents, versus the daily pressures to increase "the bottom line" by owners or investors. All resources are invested into their community and used to increase staffing, improve facilities and enhance services or activities. For more information call (401) 884-9099 or visit theseasons.org
October 9th, 2018
In this program WCRI host Mike Maino and The Newport Music Festivals Executive Director Pamela Pantos discuss the repertoire for the next Chamber Music Concert on Saturday, October 27th at 6:30 pm at the Newport Art Museum. Stephanie Chase - Violin and Sara David Buechner - Piano are returning after their incredible performances at the 50th Anniversary Festival. For more information or to purchase tickets visit newportmusic.org or call 401-849-0700.
October 9th, 2018
In this weeks WCRI Classical Kids Hour hosts Jamie & Pamela listen to the sounds of the tuba along with Tubby the Tuba.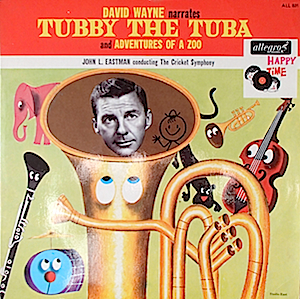 October 9th, 2018
This week we feature The Roger Williams Park Zoo and their Jack-o-Lantern Spectacular. We talk to Diane Nahabedian, Director of Marketing and John Reckner, Founder of the event. We'll listen to some of the music that is played in the background of the exhibits and talk about it's creation. For more information you can go to www.rwpzoo.org ​
October 9th, 2018
On this weeks Jazz After Dinner Joe features vocalist Rachel Caswell from her 2018 Turtle Ridge recording "We're All In The Dance".
October 1st, 2018
Theatre By The Sea's announcement of the 2019 season is the subject of this week's program with Bill Hanney, owner of the theatre. We talk about next summer's musicals and listen to some of the very popular songs from Singin' In the Rain, Newsies and Saturday Night Fever, with a special preview of the brand new musical Love and Other Fables. For more information you can call (401) 782- 8587 or go to www.theatrebythesea.com​
October 1st, 2018
On this weeks Jazz After Dinner Joe features alto saxophonist Julian "Cannonball" Adderley with the Bossa Rio Sextet from Capitol records 1985 reissue "Cannonball's Bossa Nova"